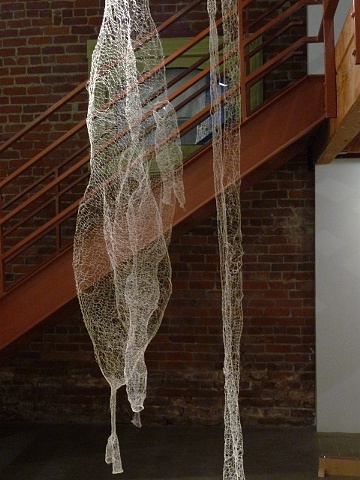 Fascia
Installation view, Kirkland Arts Center "Three Dimensional Line" exhibition, 2012.
copper wire
15' x 4' x 4'
2012
Fascia is an evolving work, in which I take over a specific site to create a connective tissue, or "fascia" within a large architectural space. The loosely woven piece in fine white clad copper wire creates an ethereal scrim that seems to appear and disappear according to the viewer's location relative to the piece.
Iterations of this piece have been shown at The Rymer Gallery, in Nashville, TN, and Kirkland Arts Center, Kirkland, WA.